Dhadrianwale Conflict - Defamation case filed by Rivals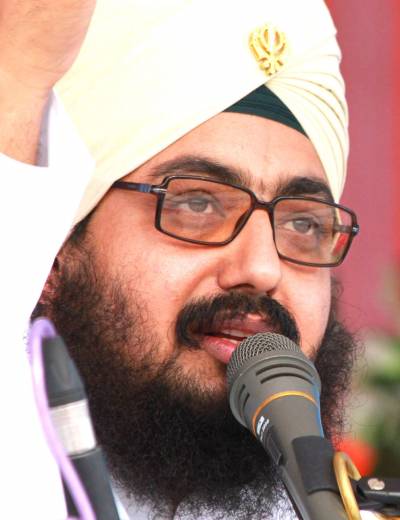 "My dad is a preacher and also wrote the'steek' (translation with significance ) of Guru Granth Sahib following 10 decades of dedicated support. His'steek' understood and is mentioned after those composed by Professor Sahib Singh and Bhai Vir Singh. A high number of distinguished Sikh preachers were pupils of my dad but Dhadrianwale defamed us" Says Gurpreet Singh Randhawa, son of Hari Singh Randhawa. Gurpreet Singh is a local politician and former SGPC member.
Gurpreet's counselor H Dharni stated,"A criminal complaint of defamation was filed in the courtroom, whilst claim for damages will probably be submitted within the upcoming few days"
Dhadrianwale expresses his concern about some Sikh preachers mislead people which he had made a stage against. He said "I speak logically and virtually... While Shifting his legends, Hari Singh had left objectionable opinions and requested people not listen to Dhadrianwale. Hari Singh and his son believe in magical events and would like to associate professionals and Sikhism with impracticality and magic. Gurpreet told the masses that you should leave Sikhism if you want to be logical. He advised them to lose Kakars, give away their identity and apparel and eventually become Aethist. He went on to say specifically that some people changed titles from'Baba' into'Bhai'.  Bhai Ranjit Singh being the only person doing so said "I got'Baba' prefix removed out of my name and began using 'Bhai' in accordance to Gurmat, therefore Gurpreet Singh clearly targeted me. Anyone can hear the anti-gurmat perspectives of Randhawas on YouTube."
Dhadrianwale isn't new to such problems and conflicts created by rival groups. Earlier, Damdami Taksal chief Harnam Singh Dhumma had got to a battle with him concerning narration of Sikh history and interpretation of Gurbani, on the gap in ideology. It is well known that Dhadrianwale insists using logic and over orthodox beliefs.

Donate for ParmesharDwar
Send your donations for Sewa and Projects being done by ParmesharDwar Gurmat Parchar Charitable Mission. Use the number below to send using PayTM or Google Pay.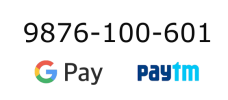 Radio Dhadrianwale 24x7
Listen latest kirtan 24x7 by Bhai Ranjit Singh Ji Khalsa Dhadrianwale
Use second player for Chrome

Apple Podcast Dhadrianwale
Dhadrian wale Mobile Apps
Sangats' Feedback
"Bipar wali aarti at patna sahib"
Bhai Sahib I am highly pleased by listening to your diwans. I went to Patna Sahib in March. They did Aarti with thaal and deewa in the evening which is opposite to gurmat. But I kept quite because they wont listen to anyone about their karmkands.
_ Onkar Singh ex serviceman, Hoshiarpur
Got something to share? Write us now!
Dhadrianwale News
Dhadrianwale Kirtan Schedule
Tag Cloud