Kotkapura Case - SIT took statement of Bhai Ranjit Singh Dhadrianwale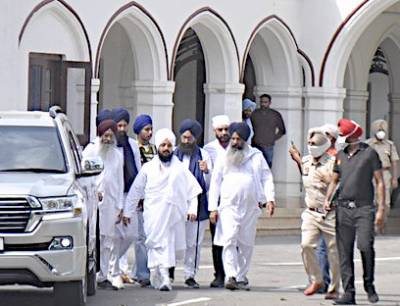 Newly established Special Investigation Team is probing the Kotkapura police firing case. SIT questioned and taken recorded statement of Sikh preacher Baba Ranjit Singh Dhadrianwale at Patiala Circuit House on July 5th 2021. Bhai Ranjit Singh was questioned for 3 hours as Dhadrianwale is a primary witness ot that case. He was present at Kotkapura Chowk along with many others who protested the Beadbi of Guru Granth Sahib. Many cases of Beadbi were reported and many sikhs held protests. Kotkapura police then reported to had a firing and canecharged in 2015. 
Dhadrianwale slammed last government for poor handling of this case and subsequent incidents. He said that  "It is impossible to believe that the decision of police action was taken at the level of the local administration because the issue was so big. I am sure prominent leaders and senior officers of the then government were aware of the police action." . Bhai Sahib further added that it was sad that despite a Sikh government in power, the Badal government could not deliver justice. "Instead of finding the mastermind of the incident, the then government canecharged the peaceful protesters."
On parties using the incident as a poll issue ahead of the Assembly elections, he said: "One should not politicise the incident. However, if the government (incumbent) fails to deliver justice, people will give their verdict because people are supreme in democracy."
He said: "This is the fourth time I recorded my statement in the Kotkapura incident. I will always cooperate and hope justice will be delivered."

Donate for ParmesharDwar
Send your donations for Sewa and Projects being done by ParmesharDwar Gurmat Parchar Charitable Mission. Use the number below to send using PayTM or Google Pay.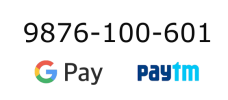 Radio Dhadrianwale 24x7
Listen latest kirtan 24x7 by Bhai Ranjit Singh Ji Khalsa Dhadrianwale
Use second player for Chrome
Dhadrian wale Mobile Apps
Sangats' Feedback
"Thanks for making me see the world in a way no one else ever has"
Waheguru ji ka khalsa, waheguru ji ki fateh I am sukhleen kaur. I am 17 years old. I am living in jalandhar. I wish could see baba ji sometime. Baba ji thank you so much! For make me see the world in a way no one else ever has. Baba ji changed so many people's life through their Diwans, Vichar. I know when baba ji have to speak on a stage, he always read a lot. We are always in baba ji site. Thank you so much. Waheguru ji ka khalsa, Waheguru ji ki fateh
_ Sukhleen kaur, Jallandhar
Got something to share? Write us now!
Dhadrianwale News
Dhadrianwale Kirtan Schedule
Tag Cloud