Dhadrianwale Conflict - Defamation case filed by Rivals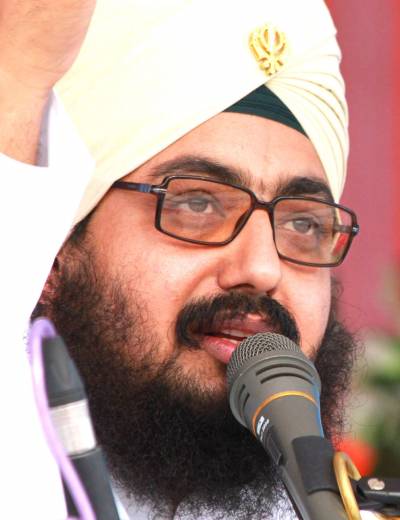 "My dad is a preacher and also wrote the'steek' (translation with significance ) of Guru Granth Sahib following 10 decades of dedicated support. His'steek' understood and is mentioned after those composed by Professor Sahib Singh and Bhai Vir Singh. A high number of distinguished Sikh preachers were pupils of my dad but Dhadrianwale defamed us" Says Gurpreet Singh Randhawa, son of Hari Singh Randhawa. Gurpreet Singh is a local politician and former SGPC member.
Gurpreet's counselor H Dharni stated,"A criminal complaint of defamation was filed in the courtroom, whilst claim for damages will probably be submitted within the upcoming few days"
Dhadrianwale expresses his concern about some Sikh preachers mislead people which he had made a stage against. He said "I speak logically and virtually... While Shifting his legends, Hari Singh had left objectionable opinions and requested people not listen to Dhadrianwale. Hari Singh and his son believe in magical events and would like to associate professionals and Sikhism with impracticality and magic. Gurpreet told the masses that you should leave Sikhism if you want to be logical. He advised them to lose Kakars, give away their identity and apparel and eventually become Aethist. He went on to say specifically that some people changed titles from'Baba' into'Bhai'.  Bhai Ranjit Singh being the only person doing so said "I got'Baba' prefix removed out of my name and began using 'Bhai' in accordance to Gurmat, therefore Gurpreet Singh clearly targeted me. Anyone can hear the anti-gurmat perspectives of Randhawas on YouTube."
Dhadrianwale isn't new to such problems and conflicts created by rival groups. Earlier, Damdami Taksal chief Harnam Singh Dhumma had got to a battle with him concerning narration of Sikh history and interpretation of Gurbani, on the gap in ideology. It is well known that Dhadrianwale insists using logic and over orthodox beliefs.

Donate for ParmesharDwar
Send your donations for Sewa and Projects being done by ParmesharDwar Gurmat Parchar Charitable Mission. Use the number below to send using PayTM or Google Pay.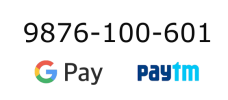 Radio Dhadrianwale 24x7
Listen latest kirtan 24x7 by Bhai Ranjit Singh Ji Khalsa Dhadrianwale
Use second player for Chrome
Dhadrian wale Mobile Apps
Sangats' Feedback
"Bhai Ranjit Singh is a mahapursh or yug-parvartak in the real sense of the term"
My request to Bhai Ranjit Singh Ji to dissuade Sikhs from indulging in ever increasing practice of people putting a lot of money in the hands of the granthi offering ardas to make a special ardas for them for this purpose or that as if the granthi is the commission agent of God. The granthis are doubling /trebling these hefty sums of ill-gotten money by lending it on mind-boggling rates of interest to the very people who gave it to him as ardas! The foolish prople still cannot understand the game and this vicious circle goes on and on. If this malpractice is not checked the day is not far away when all the lands of the villagers will be purchased by such greedy granthis and all the farmers will be forced to act as granthis' farm laborers. Equally deplorable is the bhedchal of each visitor to offer a ten rupee note to any tom, dick or harry performing kirtan (the offering is made even before he even starts the kirtan and even after he has stopped it!!) The list of such foolish mockeries is too long to be listed in one email. Bhai Ranjit Singh Ji doing the most wonderful service to Sikhism (humanism actually) by exposing such mockeries in boldest possible manner. I bow in reverence to his greatness. He is a mahapursh (rather yug-parvartak) in the real sense of the term. May God bless him with a long life so that he may clean the mud of ignorance and superstitions in which Sikhism has drowned neckdeep. Yours sincerely Balvinder Singh
_ Balvinder Singh, Kaithal - India
Got something to share? Write us now!
Dhadrianwale News
Dhadrianwale Kirtan Schedule
Tag Cloud